Hot Seat #169: 4 yo with foreign body
Posted on: April 1, 2021, by : Angelica DesPain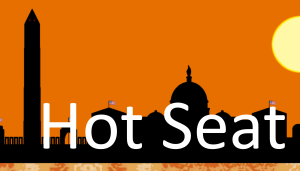 4 yo M with no PMH presenting with foreign body in his left foot. Per parent, he stepped on a sewing needle 2 days ago while barefoot. His father thought he had completely removed the needle at the time. His father has noticed redness and swelling of the foot today, worsening pain when walking. He is still able to ambulate. No fevers, tolerating p.o.
They were seen at an outside hospital today where x-rays demonstrated a linear radiopaque foreign body in the foot.
NKDA
No medications
Imm UTD
PMH: No medical problems, no history of anesthesia, no asthma
PSH: none
FHx: No issues with anesthesia
ROS
Constitutional: denies fever
Skin: as per HPI
Resp: denies shortness of breath
GI: no vomiting
Neuro: no altered level of consciousness
Heme/Lymph: bleeding tendency negative
All/Imm: no impaired immunity
Physical Examination
Vital signs: T 36.8, HR 96, BP 98/61, RR 24, 98% RA
General: Alert, appropriate for age, cooperative
Skin: Left foot swollen and erythematous on plantar and dorsum surfaces, 1 mm area of broken skin on plantar foot with callus over it, pain with palpation over broken skin and areas of surrounding erythema
CV: RRR, no murmur. Cap refill <2 s
Resp: Lungs are clear to auscultation
GI: Soft, non-tender, non-distended
MSK: Normal ROM of L hip, knee, ankle, toes. L knee and ankle without palpable effusions. Normal strength. Ambulates with a limp
Neuro: No focal neurological deficit observed
You obtain an XR of the left foot which demonstrates: 1.9 cm Foreign body in the plantar soft tissues adjacent to the first proximal phalanx compatible with a needle. No abnormality in the adjacent bones.
You consult orthopedics for removal and they recommend labs which result as follows: WBC 12.65 K/mcL, ESR 42 mm/hr (nl 0-20), CRP 1.9 mg/dL (nl 0.05-1.0), blood culture pending.
The information in these cases has been changed to protect patient identity and confidentiality. The images are only provided for educational purposes and members agree not to download them, share them, or otherwise use them for any other purpose.