Hot Seat #193: 6 yo female with SOB
Posted on: August 9, 2022, by : Haroon Shaukat MD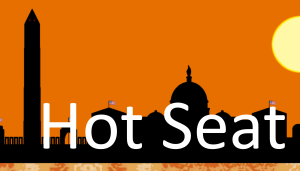 Masouma Mohamed, PGY4, INOVA Children's Hospital Fellowship
HPI: 
A 6-year-old female presents with difficulty breathing accompanied by her grandfather. For the past 3 days, she was not feeling well and was noted to be breathing quickly. No fever, vomiting, or diarrhea. She was seen by her PMD this week and started on Augmentin and cyproheptadine for appetite stimulation. Today, her work of breathing has been worsening, which prompted the family to bring her to the ED. Her grandfather knows that she had heart surgery when she was little, but he does not remember what it was
Exam:
HR 137, BP 150/73, RR 50, SPO2 60%, Temp 101.2
Constitutional: Significant respiratory distress. Notable pallor.
ENT: mucus membranes moist. Oropharynx within normal, severe pallor of lips.
Neck: normal range of motion, non-tender, no meningismus
Respiratory: poor air entry, diffuse wheezing and coarse breath sounds. Tachypneic to 50s with intercostal retractions, supraclavicular retractions, and nasal flaring. Midline sternotomy scar is well-healed. + chest wall deformities.
Cardiovascular: Regular rate and rhythm. No murmur/rubs/gallops, PMI is bounding.
Abdomen: Soft and non-tender. No masses or hepatosplenomegaly. G-tube site C/D/I
Extremities: No edema or cyanosis.
Neurological: No focal motor deficits by observation. Speech normal. Slightly asymmetric smile.
Skin: Warm and dry. No rash.
Psychiatric: Appropriate affect/concentration. Interaction with adults is appropriate for age.
Pt was started initially on 100% oxygen via non re-breather. She received nebulized albuterol and was subsequently transitioned to HFNC.
You are able to pull up her chart and obtained more information:
-Medical hx: VACTERL, intermittent asthma
-Surgical hx: TEF & TOF s/p repair, G-tube placement

You obtain point-of-care labs, which show:
VBG: 7.21/25.3/9.9/16/oxygen sat 75%
H/H: unreadable/15%
The information in these cases has been changed to protect patient identity and confidentiality. The images are only provided for educational purposes and members agree not to download them, share them, or otherwise use them for any other purpose.