Hot Seat #194: A Pedestrian Pickle
Posted on: August 29, 2022, by : Harrison Hayward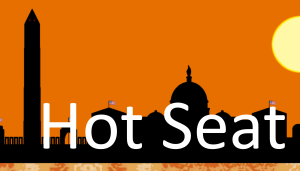 ---
You receive a call from EMS, who is on-scene with a 13-year-old female who was a pedestrian struck by a car reportedly traveling at 15mph, requesting assistance with destination. She is amnestic to the event. EMS reports that she is currently ambulatory, alert, and oriented. She sustained lacerations to her face and is complaining of left shoulder pain. Vital signs are: HR 75, BP 120/73, RR 16, 98% on RA. IN fentanyl was given. They are 5 minutes from the community ED and 20 minutes from your trauma center.
---
You advise EMS to bring the patient to your institution as a basic trauma activation. On initial assessment:
HR 87, BP 114/76, RR 14, 100% on RA, T 36.9C
Primary survey:
Airway patent. Multiple teeth are missing, luxated, and fractured with bleeding in the mouth
Breathing spontaneously, not labored. CTAB with symmetric chest rise
Circulation: 2+ radial/DP pulses, skin is warm, no obvious external hemorrhage
Disability: Alert, GCS 15, PERRL, 3mm b/l
Secondary survey:
Gen: Crying appropriately, consolable/directable
HEENT: 10cm full thickness laceration to R side of face extending from forehead to jawline involving fascia/muscle. 4cm laceration to L side of forehead. Nasal bridge swelling with active bleeding from b/l nares. In addition to dental injuries, several buccal mucosal lacerations are present
Neck: C-collar in place
Chest: RRR w/o murmur/gallop. CTAB. No chest wall crepitus or TTP
Abd: s/nt/nd
GU/rectal: normal w/o blood at the meatus. Adequate rectal tone
MSK: focal swelling/TTP of the L shoulder. Spine well-aligned w/o focal midline TTP/stepoffs
Neuro: no deficits. Sensation intact
Basic trauma labs are ordered and normal. CT head shows no acute intracranial process. In addition to the dental injuries, CT max/face shows nondisplaced right maxillary fracture and multiple displaced comminuted fractures of the nasal bones. CT C-spine is normal. L humerus XR shows a displaced Salter-Harris type II fracture of the proximal humerus. Plastic surgery, dentistry, and orthopedics are consulted. They request a coordinated ketamine sedation in order to sequentially perform their respective repairs.
The decision is made to forego ketamine sedation in the ED. With morphine as needed, plastic surgery is able to perform facial repair, dentistry splints the remaining teeth, and orthopedics performs minimal reduction and applies hanging cast to the left arm. With nasal packing, epistaxis resolves and nasal repair is scheduled for later in the week.
The information in these cases has been changed to protect patient identity and confidentiality. The images are only provided for educational purposes and members agree not to download them, share them, or otherwise use them for any other purpose.
Latest posts by Harrison Hayward
(see all)