Hot Seat #195: 10-month-old with diarrhea
Posted on: September 20, 2022, by : Harrison Hayward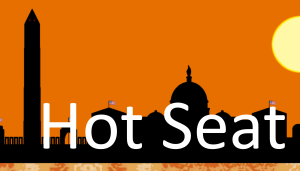 10-month-old ex FT F presents with subjective fever and bloody diarrhea. Patient with 3 days of non-bloody diarrhea, however, 1st day of bloody diarrhea was day of ER presentation. Caretaker describes it as bright red streaks of blood and mucus mixed in with stool. Caretaker is unsure of stool frequency but approximates it's with every feed and each diarrheal episode today has had blood. Yesterday, patient felt warm with axillary Tmax of 100 for which she's received Tylenol. Denies anyone in the family having similar symptoms. Reports 1 episode of NBNB emesis 3 days ago with no recurrence. Denies change in eating patterns. Shares it's difficult to discern pure wet diapers as patient is having frequent diarrheal episodes. Endorses concurrent cough/URI symptoms. Patient recently returned from an international trip 6 days ago. Denies patient having rash, rigors, diaphoresis, irritability, jaundice, or changes in color of urine. Denies patient receiving malaria prophylaxis. While abroad reports being in an urban environment, primarily indoors, denies mosquito bites or family members with fever or reports of malaria.
ROS
Constitutional symptoms: no fever.
Skin symptoms: denies rash.
Eye symptoms: no scleral icterus, denies discharge.
ENMT symptoms: Nasal congestion.
Respiratory symptoms: Cough, denies shortness of breath, denies wheezing.
Gastrointestinal symptoms: Vomiting, bloody diarrhea.
Neurologic symptoms: no altered level of consciousness.
Hematologic/Lymphatic symptoms: no bleeding tendency
Allergy/immunologic symptoms: no recurrent infections
PMH: ex FT, healthy, no developmental concerns
PSH: none
Meds: multi-vitamin
Allergies: none
Immunizations: up to date
Exam
Vitals: T-39.5, HR-180, RR-48, BP- 94/67, 100% on RA
General: Alert. appropriate for age. Playful with parent. Cries w/ examiner.
Skin: Warm, dry, pink, no rash or irritation in diaper area.
Head: Normocephalic, atraumatic.
Neck: Supple, no lymphadenopathy.
Eye: Normal conjunctiva, no discharge, no scleral icterus, +tears
Ears, nose, mouth and throat: Tympanic membranes clear. Oral mucosa moist.
Cardiovascular: Tachycardic. Normal rhythm. No murmur. Extremity pulses equal. Cap refill brisk.
Respiratory: Lungs are clear to auscultation. respirations are non-labored. breath sounds are equal.
Gastrointestinal: Soft. Nontender. Non distended. Normal bowel sounds. No organomegaly.
Genitourinary: Normal genitalia for age
Musculoskeletal: Normal ROM. normal strength. moves all extremities.
Neurological: No focal neurological deficit observed. Normal motor/sensory. Developmentally normal.
Given history there was lower concern for malaria. Due to being well appearing and clinically hydrated on exam, no labs were obtained. Regular diet was encouraged. Patient received PO Tylenol, however cried during administration causing NBNB emesis. Re-attempted Tylenol administration. GI Pathogen PCR and culture sent.
Repeat vitals T-37.6, HR 128, RR 40. Stool sample obtained. Patient tolerated snacks and formula with no emesis. Discharged home.
Latest posts by Harrison Hayward
(see all)