Hot Seat #41: 14 y.o. with hemorrhagic conjunctivitis
Posted on: August 19, 2014, by : Lenore Jarvis MD MEd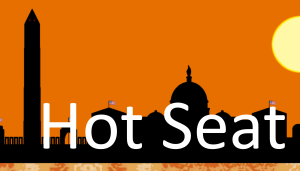 By Lenore Jarvis, Children's National
with Jamil Madati, Children's National
The Case:

14 yo male hx of hepatitis (thought resolved by family) who recently moved from El Salvador presenting as a referral from the PCP for hyperbilirubinemia, fever, hemorrhagic conjunctivitis, hand desquamation, and sore throat. Five days PTA, he had fevers 102-104F and a sore throat. Fever lasted 2 days only; no fevers x 3 days. The sore throat continued. NBNB emesis (~3 times per day) x 5 days but is still tolerating fluids. Hand peeling and non-painful eye redness both started 3 days ago. No other rashes reported. No change in vision. Has had mild headaches without neck pain.
Pt seen at PCP 3 days ago and had labs done.  Patient returned to PCP today because of the hemorrhagic conjunctivitis and hand desquamation.
ROS: No rhinorrhea, cough, SOB, abdominal pain, constipation/diarrhea, dysuria, hematuria
PMH: Hepatitis dx age 3 in El Salvador per family thought resolved
Imm: Not UTD, last vaccines at age 4 in El Salvador
Exam: VS: 36.6, HR 107, BP 125/76, RR 20, 100% RA
Gen: Alert. Mildly uncomfortable, but not ill-appearing.
Skin: Palmar and toe skin desquamation. No hand/foot edema. No other rashes.
HEENT: PERRL/EOMI. Bilateral severely hemorrhagic conjuctivae. No discharge. Vision grossly normal. Oral mucosa moist. No pharyngeal erythema or exudate. Neck is supple with mild anterior tenderness to palpation. B/l shotty cervical LAD.
CV: Mild tachycardia, regular rhythm. No murmur or gallop. Normal peripheral perfusion.
Resp: CTAB.
Abd: soft NTND, no HSM (exam limited by obesity)
Labs done at PCP (3 days PTA):
CBC: WBC 17, 14.4/43.5, plts 154
Hepatitis (A/B/C) panels negative/NR
Total Bili 6.4, AST 60, ALT 118
You obtain labs, which are essentially unchanged from those at the PCP. Coags are WNL. GGT 148 (high), direct bili 0.1.
Abdominal US: thickened gallbladder, nodule on pancreas measuring 1.3 cm and splenomegaly 13 cm.
GI was consulted and feels he is stable for dc home with close follow-up and PCP to trend labs. Patient's condition is otherwise unchanged.
You are able to contact the PCP who can see the patient in 2 days.
The patient has limited transportation options.
How would you approach this case? Please share your opinions by clicking on "What do you think?" below.
Come back later for the denouement of this case.