Hot Seat #190: Umbilical Uncertainty
Posted on: May 11, 2022, by : Walter Palmer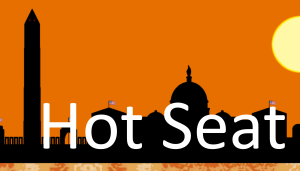 HPI:
16-day-old ex-38 wk male who presents with erythema around the umbilicus.
The umbilical stump fell off 1 day ago, and since last night parents have noticed redness along the umbilicus. This morning the erythema has worsened and child seems to be fussy upon touching the umbilicus. No drainage or pus from umbilicus. No fevers at home and has been acting per baseline, tolerating PO well and although intermittently fussy, is consolable.
ROS:
Constitutional symptoms: Denies fever.
Skin symptoms: denies jaundice, denies rash, denies diaper rash. + erythema around umbilicus.
Eye symptoms: denies discharge, denies redness.
ENMT symptoms: denies nasal congestion.
Respiratory symptoms: denies cough, denies stridor, denies cyanosis.
Gastrointestinal symptoms: no vomiting, tolerating PO well
Genitourinary symptoms: no hematuria
Neurologic symptoms: fussy but consolable
Allergy/immunologic symptoms: no impaired immunity.
PMH:
Ex38wkr, C/S , GBS negative, no NICU stay. G6PD+ on NBS.
Vaccinations: Hepatitis B and Vitamin K at birth.
SH: Lives with both parents.
Meds: No home meds, none given prior to presentation.
Exam:
VS: 37.8 C (rectal), HR: 166, RR: 36, BP: 95/58, SpO2: 100%
General: Alert. Appropriate for age.
Skin: Warm. dry. intact. See GI for umbilicus description.
Head: Normocephalic. atraumatic. anterior fontanelle soft and flat.
Eye: Pupils are equal, round and reactive to light. extraocular movements are intact. normal conjunctiva. no discharge.
Ears, nose, mouth and throat: Oral mucosa moist. No pharyngeal erythema or exudate.
Cardiovascular: Regular rate and rhythm. Normal peripheral perfusion. Extremity pulses equal.
Respiratory: Lungs are clear to auscultation. respirations are non-labored. breath sounds are equal.
Gastrointestinal: Soft. Nontender. Non distended. + reducible umbilical hernia, tip of umbilicus is erythematous w/ mild duskiness of superior aspect of umbilicus, no purulence or fluctuance.
Genitourinary: Normal genitalia for age.
Back: Normal range of motion. Normal alignment.
Musculoskeletal: Normal ROM. normal strength. no deformity. moves all extremities.
Neurological:  Alert.  Moves extremities spontaneously, symmetric Moro reflex   
Labs were obtained including: CBC, Inflammatory markers, blood culture and UA. LP was deferred given lack of true fever and general well appearing status on presentation.
CBC: 18.52<11.6/33.4>438
Inflammatory markers: CRP 0.81 (Threshold: 1.5), Procalcitonin 0.10 (Threshold 0.10), ESR 12 (Threshold 20)
UA: Nitrite neg, LE negative, 4 WBC, No bacteria
Given presumably worsened erythema and borderline labs, decision was made to admit to Hospitalist and start IV antibiotics for next 24 hrs for observation and pending growth of blood culture.
Latest posts by Walter Palmer
(see all)